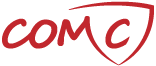 Recently, COMC released an announcement on their blog about upcoming changes to their pricing. It seems to benefit those that cash out their accounts but could hurt the community of "flippers" in their membership population. I wrote my take on it over on Puck Junk. Take a few minutes and check it out. Leave a comment with your thoughts.
Over the last 10+ years,
COMC.com
(or Check Out My Cards) has been toiling away in the trading card marketplace, striving to become one of, if not THE leader in individual trading card sales. After having evolved from a small web portal known as LowPriceCards.com into the juggernaut that it is in a few years, COMC has emerged with an inventory of over 18.3 Million cards and sells and ships more singles to collectors all over the world than any other service provider.
Read more over on Puck Junk