I have noticed lately that both Upper Deck and Panini have been sending redemption cards of "higher" value with signature verifications. I have no problem with that other than the fact that no one is ever home at my house to sign for them. Regardless, the Post Office gladly holds my little yellow envelopes for me until I can get my happy butt over there to pick them up.
Well an epic card awaited me yesterday. I bought a box of Panini Classics Signatures back in March at the Chicago Sun-Times Sports Show in Rosemont, IL. In it was a redemption for a triple auto. Honestly, I never expected to receive this card and assumed it would be one that would need replaced. Then the email came last week. My card had shipped.
And here it is in all it's glory...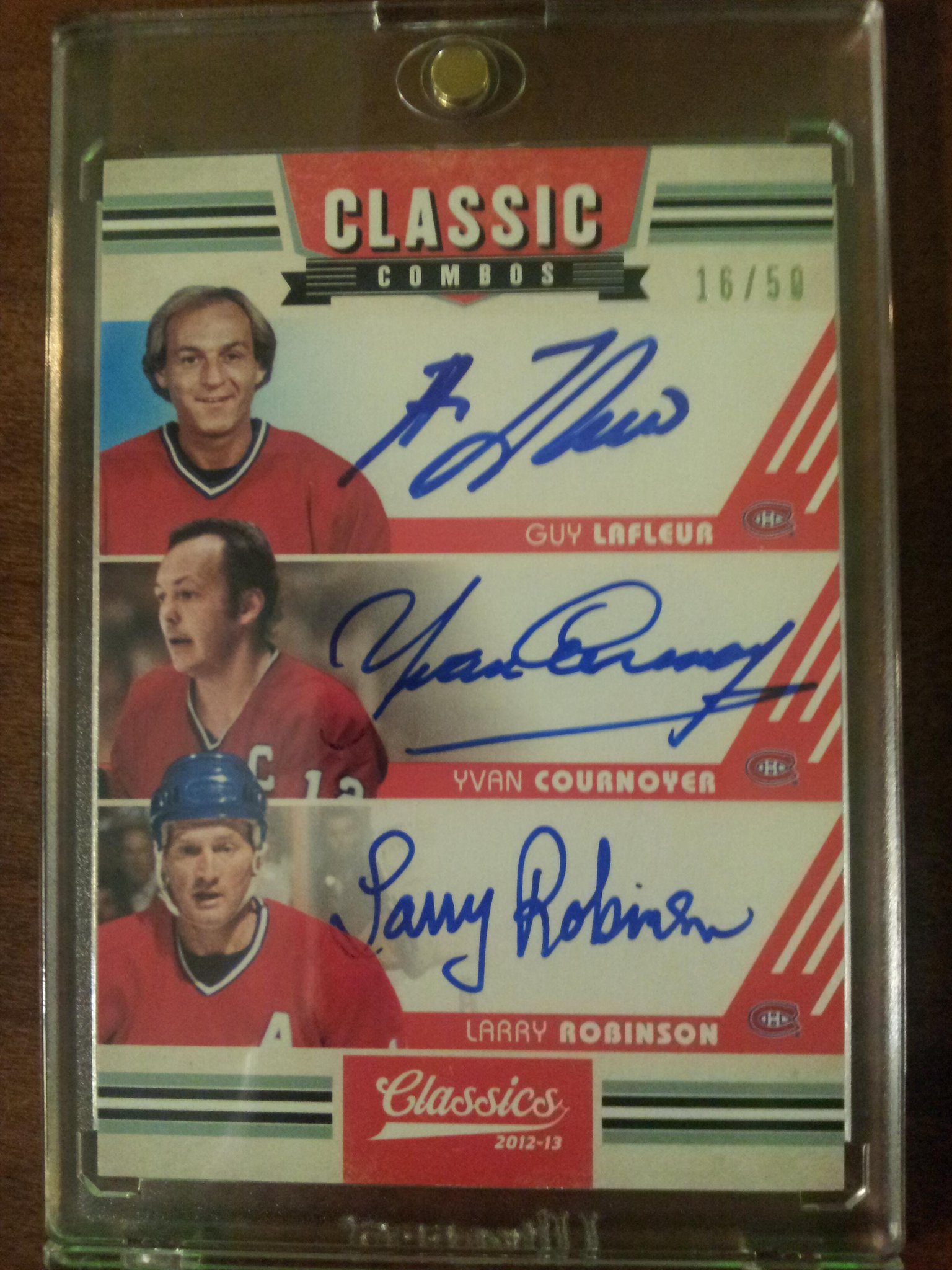 19 Total Stanley Cup Championships!!!